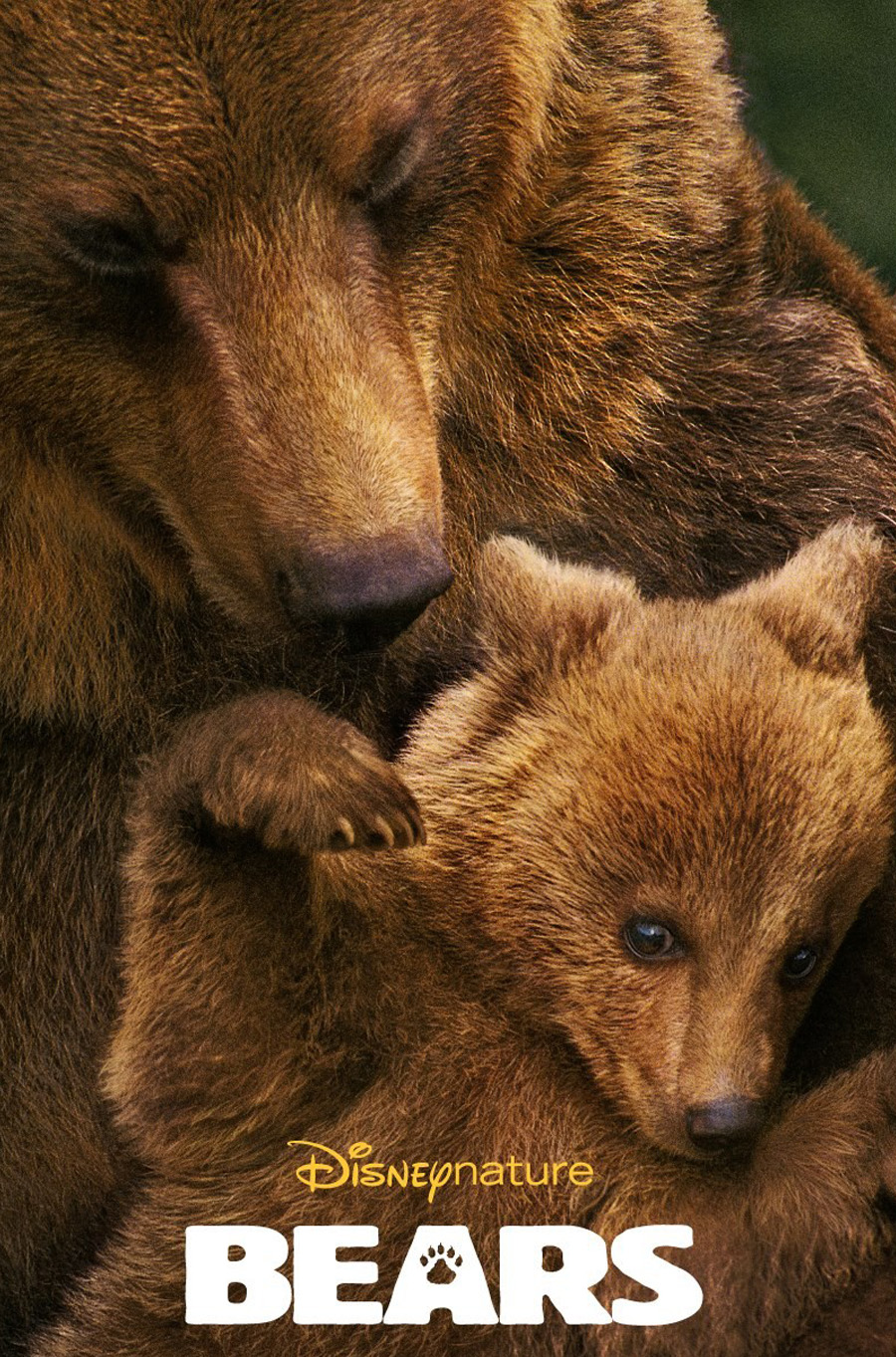 Bears
Thursday, September 11th
"Disneynature's Bears takes viewers on an educational and entertaining adventure through the Alaskan wilderness, where the documentary follows a fiercely protective mama bear named Sky and her two young cubs, Amber and Scout, over the course of an entire year. Narrated by John C. Reilly, the film trails this young family as they venture down a mountain in search of sustenance, and encounter a variety of threats, including a pair of imposing male bears named Magnus and Chinook, as well as a crafty -- and very hungry -- wolf named Tikani. As the seasons shift, Sky teaches Amber and Scout the secrets to recognizing danger and foraging for food. Later, as salmon appear in the local waters, Sky attempts to build her fat reserves for the coming winter. But it won't be easy, because challenges await over every summit, and the competition for food can be fierce. Author: Jason Buchanan"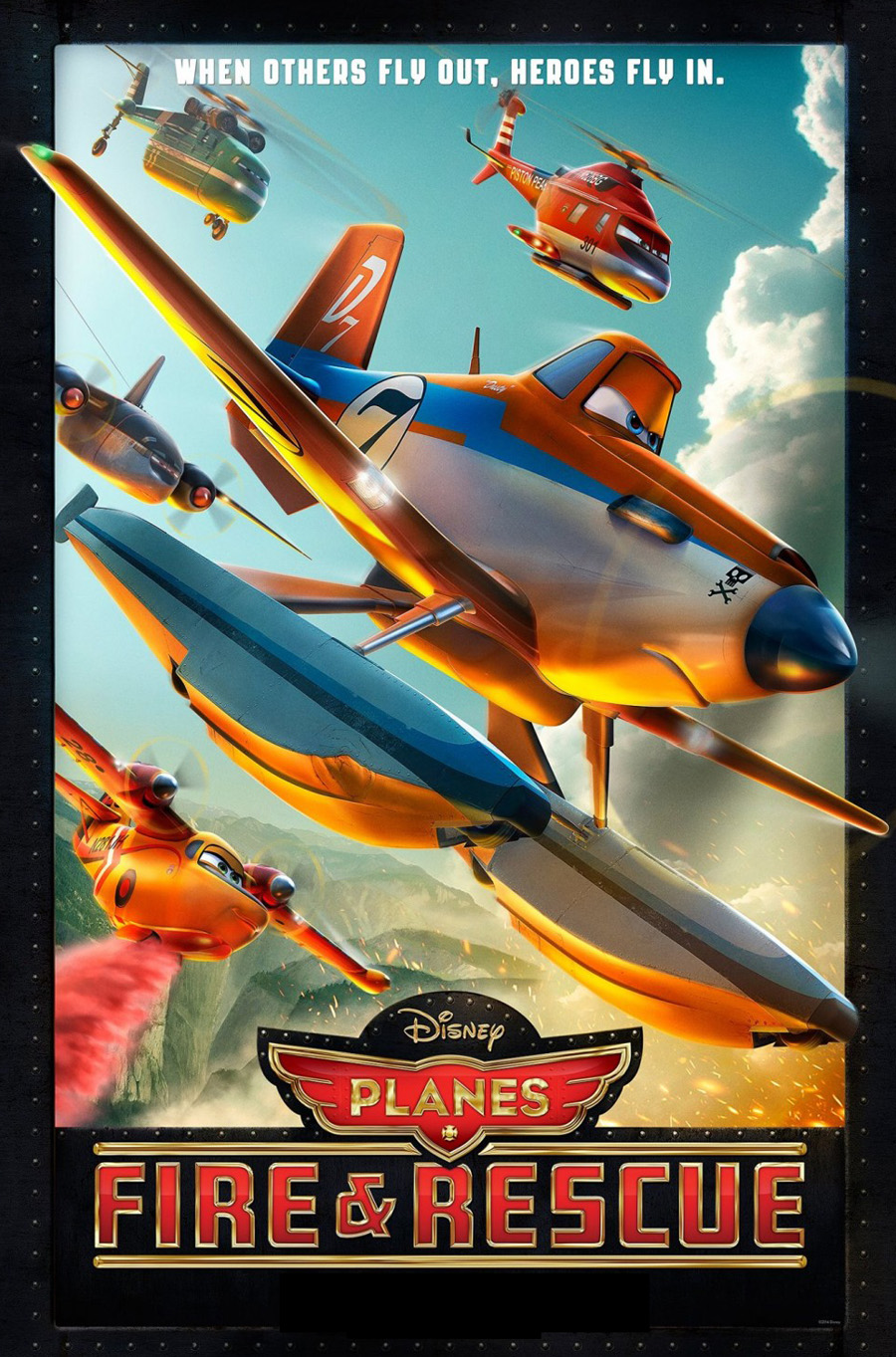 Planes Fire & Rescue
Thursday, October 9th
"Adventure flies higher than ever before in this sequel that finds championship air-racer Dusty Crophopper (voice of Dane Cook) beginning an exciting new career fighting forest fires. In the wake of another successful racing season, Dusty returns home to Propwash Junction to resume his training. But a debilitating injury forces Rusty to consider a new career path. Before long Rusty is training with the Aerial Fire Fighters at Piston Peak Air Attack Base. Becoming a Single Engine Air Tanker (SEAT) is no simple task for an injured plane, but with the guidance of seasoned fire-and-rescue helicopter Blade Ranger (voice of Ed Harris), fearless leader of the Piston Peak Air Attack team, Rusty is soon soaring through the clouds once again. Meanwhile, as Rusty gets up to speed, his presence in the unit catches the attention of Dipper (Voice of Julie Bowen), a cargo-hauler-turned-water scooper capable of skimming lake water to combat raging fires. A major racing fan, Dipper can hardly contain her excitement at the prospect of working alongside Rusty, and meanwhile wise, heavy-lift helicopter Windlifter (voice of Wes Studi) has never encountered a fire he couldn't conquer. In no time Rusty has made a whole host of new friends at Piston Peak, including hulking transport plane Cabbie (voice of Dale Dye), the brave grounded firefighters known as The Smokejumpers, The Secretary of the Interior (voice of Fred Willard), and Nick "Loop'n" Lopez (voice of Erik Estrada), a helicopter cop with an illustrious past. And though learning the secrets to dousing forest fires is sure to take time, Rusty is a fast learner, and eager to pitch in. Author: Jason Buchanan"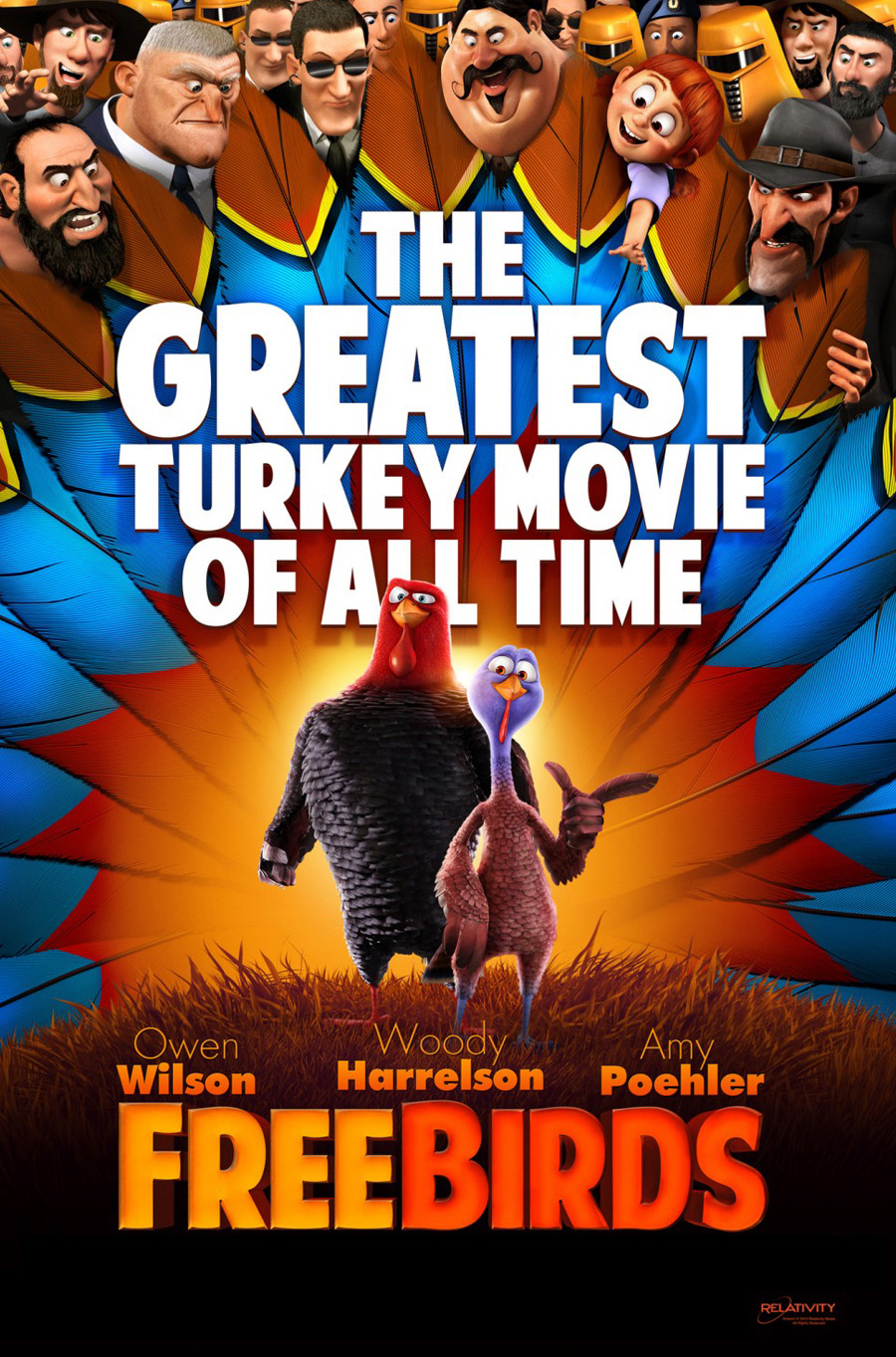 Free Birds
Thursday, November 6th
"Two rival turkeys travel back in time to prevent their own kind from becoming a savory Thanksgiving tradition in this animated comedy from Relativity Media and Reel FX. Owen Wilson and Woody Harrelson head up the voice cast, with Jimmy Hayward (Horton Hears a Who!) handling directing duties. Author: Jeremy Wheeler"